Faculty

We are proud of our long tradition of research and clinical excellence and the commitment of our world-class faculty members to mentoring the next generation of physicians and scientists. Faculty Resources and Support. Faculty Resources and Support. 
Faculty Affairs
Responsible for issues relating to School of Medicine faculty, including the development and interpretation of policies and procedures; recruitment, promotion, and tenure; faculty and chair orientation, counseling, and mediation; faculty development and governance; grievance and appeal procedures; and contractual, compensation, and legal issues, and more.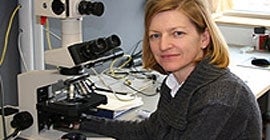 Faculty Research Interests Project
Is a searchable index of terms describing the current research interests of health sciences faculty at the University of Pittsburgh.